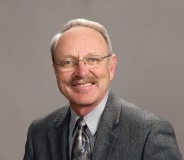 Our pastor, Vic Ramsey, has served our congregation since 1983. A native of Oak Ridge, Tennessee, Vic lived in Arizona, Nevada, and Maryland before settling in North Carolina. He attended Campbell College, graduating in 1978, and Southeastern Seminary, graduating in 1982.
Vic and his wife, Judy, have three children, all grown and on their own, and six grandchildren.
Vic enjoys tennis, a sport he played while a student at Campbell, and coaches the tennis teams at Currituck Co. High School. He also plays chess, and enjoys reading, writing, woodworking, and home improvement projects.